Direct Mail
Direct mail should be focused and targeted with a clear, concise call-to-action. At the same time, recipients need a reason to open the piece and read on - that's where we come in.
We're currently working with Harvard Business Review on direct mail, print and digital advertising to drive new subscriptions and retain current readers.
We've worked extensively in the cable industry, crafting targeted campaigns to consumers as well as small businesses.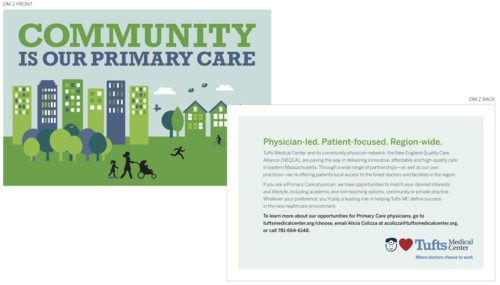 In 2015 we worked extensively with Tufts Medical Center in Boston to create direct mail and print for the hospital's physician recruitment efforts.
Hinckley is a Maine boat builder known for unsurpassed craftsmanship and beauty. We created this piece to announce the new Picnic Boat.